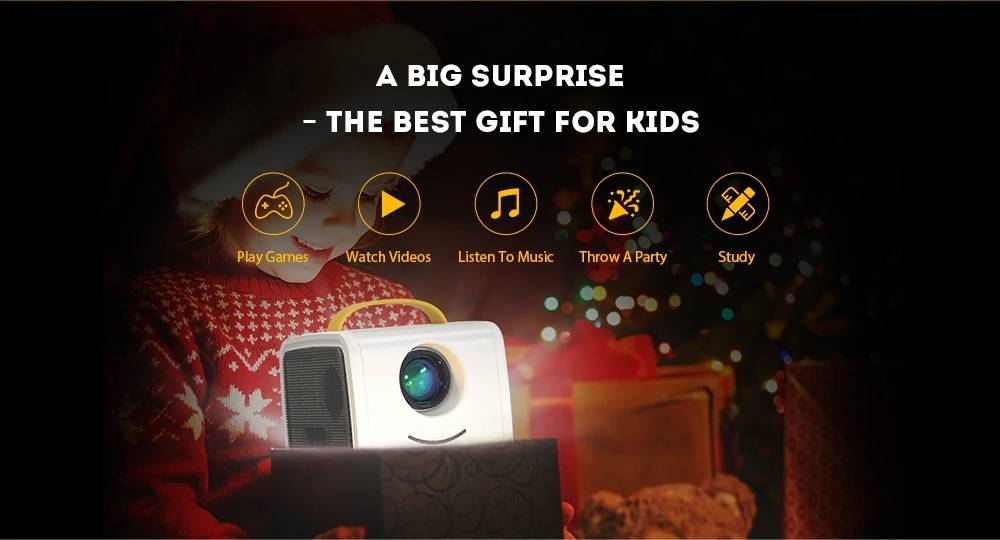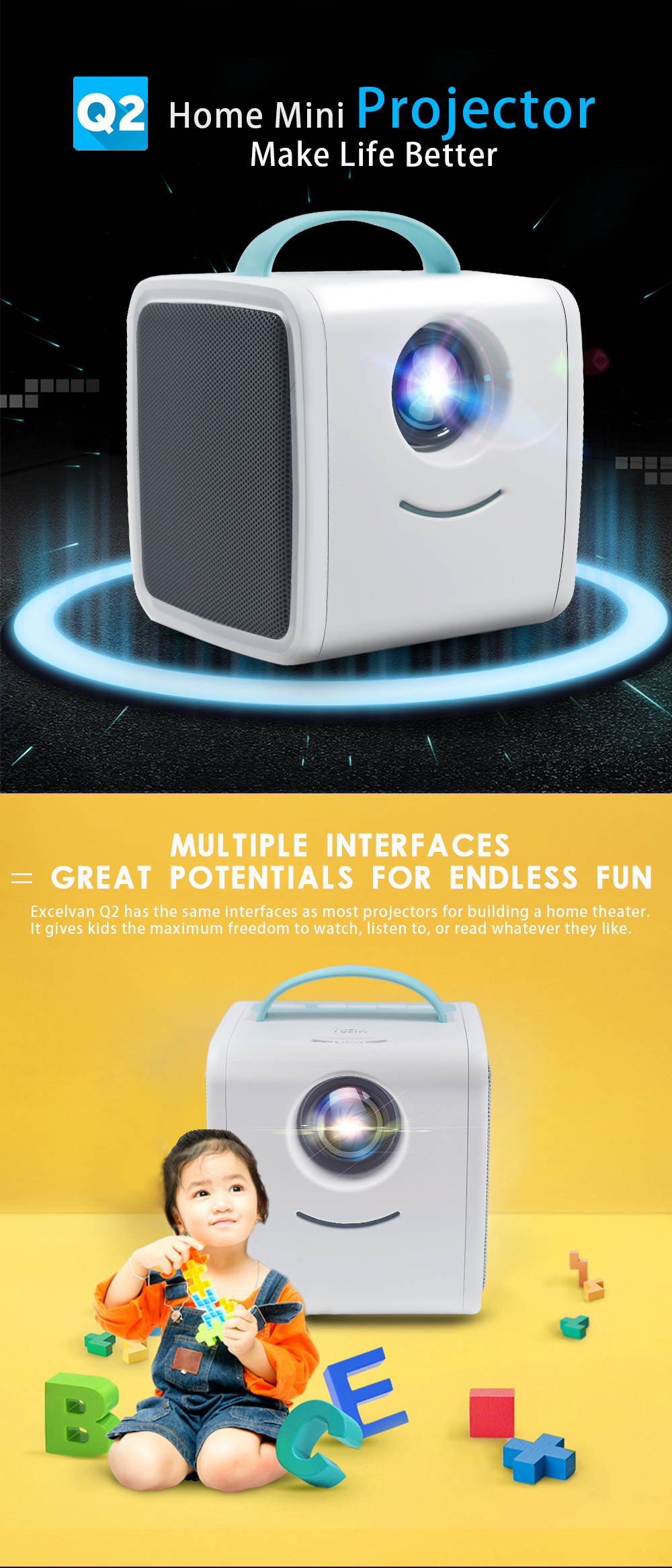 Post Christmas Sale 100$ Off Today Only !!
Playtime just got a whole lot easier Relax Parents : This projector is Incredibly easy to use, Durable, Compact and easy to store. Playtime has just become a walk in the park all you need is a wall. Keep your Child occupied for hours knowing they are not idol or being a Rascal .
Finally a Toy your Children Wont get bored of ! : Portable TV Anytime, Anywhere your kid wants .Easily and Effortlessly all their favorite shows whenever they want. Playtime has never been easier .The only Toy they won't get bored of !Your Children can watch Unlimited TV and you choose what they watch all the time.
Bring your new projector Anywhere easily and effectively no need for a TV: All you need is a wall. No need for an expensive TV or laptop get your Kids watching their favorite shows wherever they want .Fits easily in almost every bag. Make your life easier not harder . This is the most portable Durable Toy your kids will own !
More time for Mommy and Daddy : Remove the headache of being a parent make your life easier and your kid happier.We know being a parent can be tough We want to make it easier for you to Relax wherever you are .This portable projector removes the headaches of being a parent .By allowing your Child to relax and watch their favorite shows We believe that mommy and Daddy should relax more as well make your life's easier not harder.
Buy at the bottom of the page !!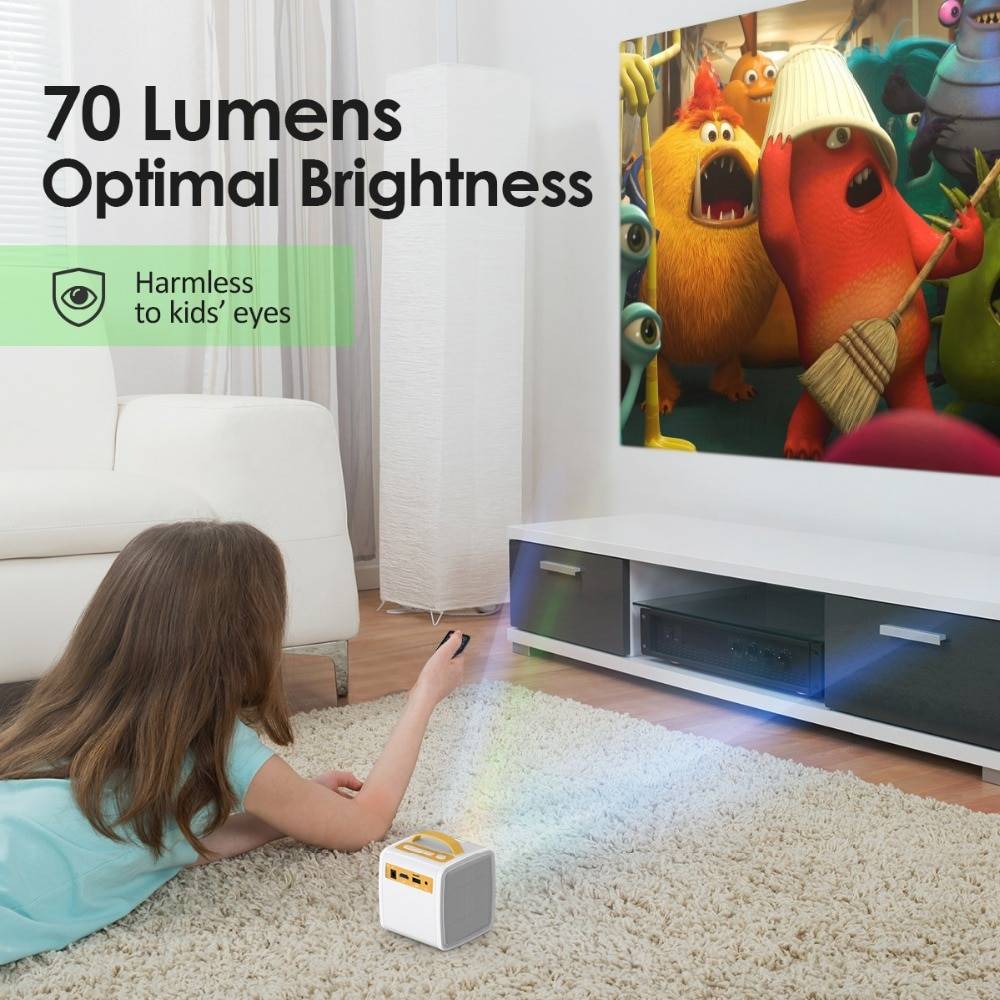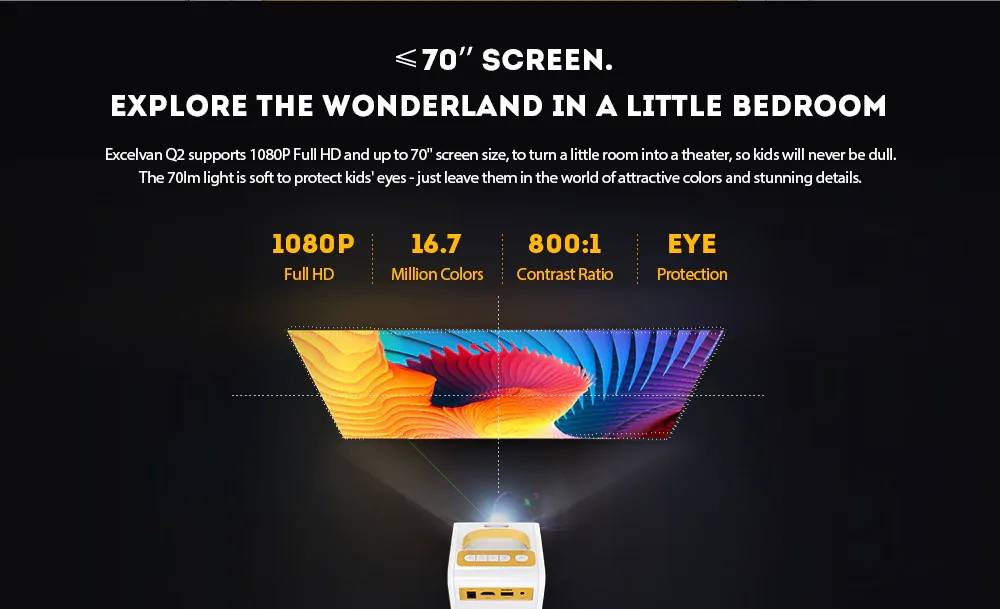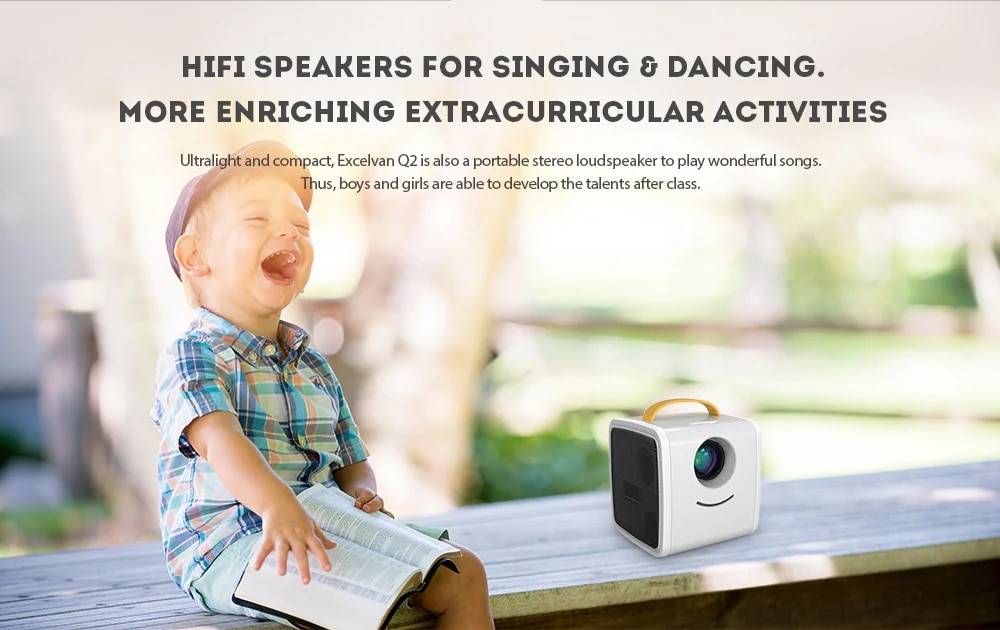 ●A big surprise and great gift for kids, ideal for playing games, watching videos,
listening to music, throwing a party, studying
●Multiple interfaces, including HDMI, USB port, TF card slot, AV out to connect with various devices
●70 inch large screen from 3m away. Turn a tiny bedroom into a theater
●1080P Full HD support,16.7 million displayable colors for vivid details
●2 built-in HiFi speakers for stereo sound, developing kids' talents of singing, dancing, etc.
●Compact, portable just like a magic cube, only 10.5 x 10.3 x 11 cm
●Easy-to-use with remote control for nearly any little curious kid
●Durable LED, - 30,000 hrs lifespan, with efficient cooling system